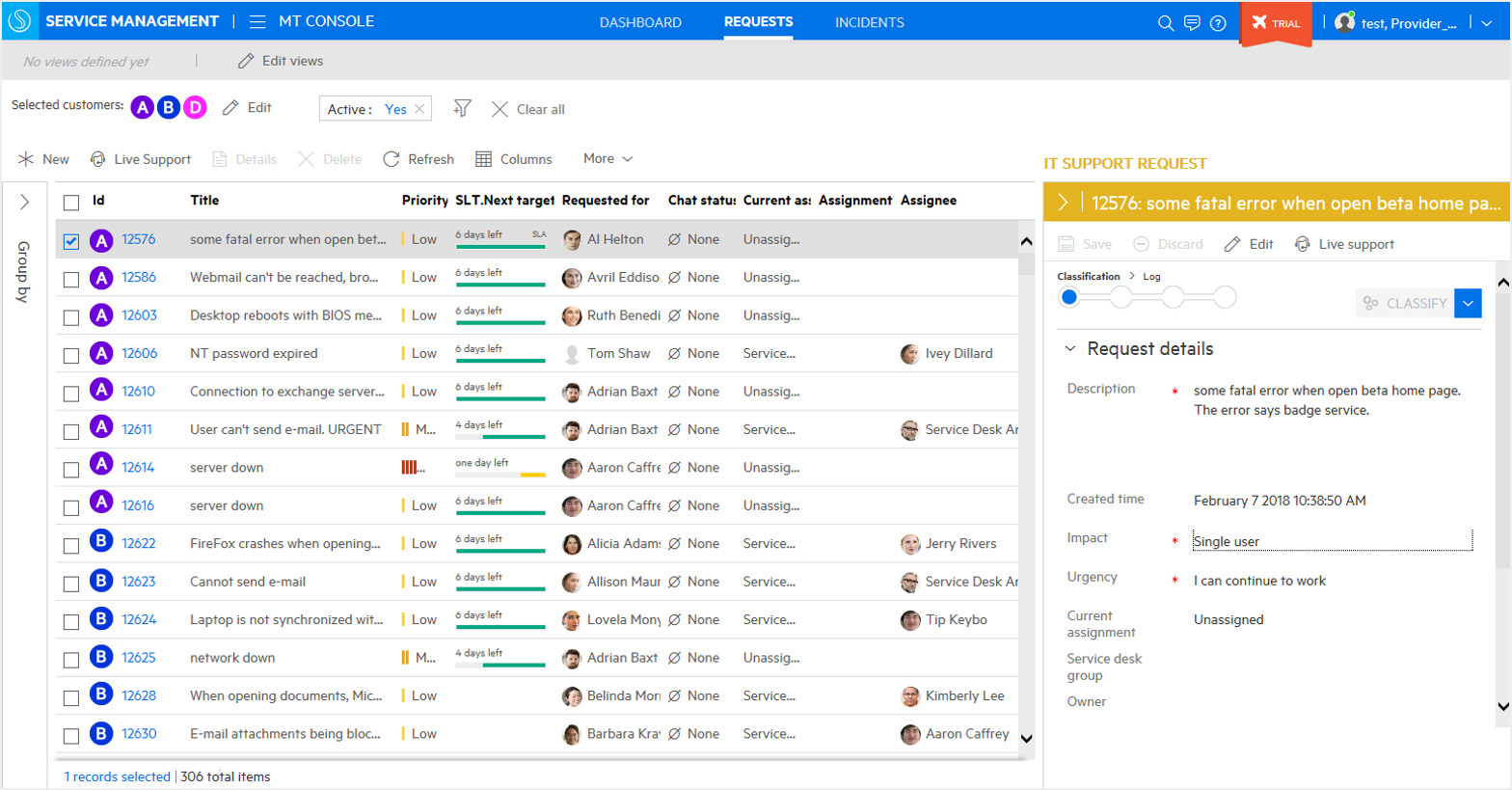 The Service Management Automation Suite Release Readiness webinars are designed to ready your team for the latest release and updates, and include an overview of new features and capabilities, live demonstrations, deployment, and update details, and live Q&A.
For the 2018.11 release there will be a single webinar for both SMA-Service Portal for SM (AKA Mixed Mode) and SMAX audiences, repeated for additional time zone coverage. Each webinar is suitable for both the business and system administrators.
Please join us in the live session, or the recording after the event, for an overview of the SMA 2018.11 release. Topics include demos on both SMA-SP for SM and SMAX systems, and capabilities like JIRA and SAP integration, and sub-category drop-down visibility. We'll also cover a brief update on the "Evolution Program" which aims to help SM customers interested in learning more about SMAX.
Note: We have moved our virtual sessions from MyRoom to Go To Webinar.
Once you register using the SABA registration link, you will receive a SABA confirmation email with a word document that will include a Go to Webinar registration link.
Please register using this link to receive a Go to Webinar confirmation email with all the logistical details.
Release Readiness Webinar Session Time and Date:
1st Session (AMS/EMEA Region) : 21-Nov-18; 08:00 AM – 09:00 AM; Americas/Los Angeles
2nd Session (APJ Region): 21-Nov-18; 11:00 AM – 12:00 PM; Asia/Singapore
Release Readiness Q&A Session Time and Date:
1st Session (AMS/EMEA Region) : 21-Nov-18; 09:00 AM – 09:30 AM; Americas/Los Angeles
2nd Session (APJ Region): 21-Nov-18; 12:00 PM – 12:30 PM; Asia/Singapore
Audience:
Employees and Partners
Training level:
300
Presenter(s):
Tonya Scherba; Ming Feng; Ankit Desai; Steven Anderson; Scott Knox; Jason Odorizzi